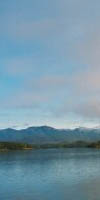 POLICY STREAM REPORT

The Timber Allocation Process
During the colonial period in the early years of the province, the Crown alienated rights to timber and to timber lands by the traditional procedure of Crown grants (BC Archives). The most extensive Crown grants were made under arrangements with the federal government in aid of railroad construction.
Four Royal Commission studies were conducted (1909, 1943, 1955, 1975) to examine existing allocation procedures.
Changes were made in forest policy as a result of the commission studies culminating in the present system that includes the following license/tenure structure: Tree Farm Licence (34); Forest License (190); Timer Sale License (8); Small Business Forestry Enterprise Program (1773); Woodlot License (516); Pulp Agreement (24); Timber License (670).
Select from the menu at the right or continue to Recent Changes