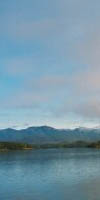 POLICY STREAM REPORT

Some Recent Changes in the Forest Plan
In November of 1999 the Ministry of Forests (MOF) started developing the First Nations Forestry Strategy, a framework for addressing treaty and non-treaty related forestry issues.
MOF looks upon this new plan as a way for First Nations to build a stake in the forest sector in a pre-treaty environment. According to the MOF report the strategy captures ongoing opportunities for First Nations and rolls them into a strategic approach without limiting existing programs.
The MOF report notes that the ministry was able to meet or exceed all of its targets for the First Nations Forest Strategy. In addition, 21 agreements were reached with First Nations including the Tsimshian Tribal Council, the umbrella agency for the First Nations bands included in this project.
Select from the menu at the right or continue to Logging and Effects on Ecosytem